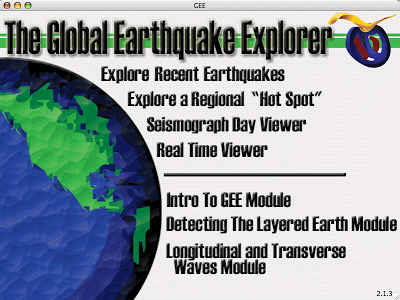 GEE is an education and outreach tool for seismology that aims to make it easy for non-seismologists to retrieve, display and analyze seismic data. It is intended for use in a classroom setting as a supplement to textbook material, which often lacks real world connections. Novices to the world of seismology can use GEE to explore earthquakes they've seen in the headlines, keep track of a recording station in their area, look at real-time seismic data, and more!
GEE is comprised of configurable learning "modules" that can be used to convey specific seismological concepts such as wave properties, the structure of the earth, and the differences between P and S waves. The modules provided with GEE are the ones developed for use by the South Carolina Earth Physics Project.
Documentation:
It is intended for use with Version 2.1.4 of the program.
Download the GEE Manual in .pdf format
Screenshots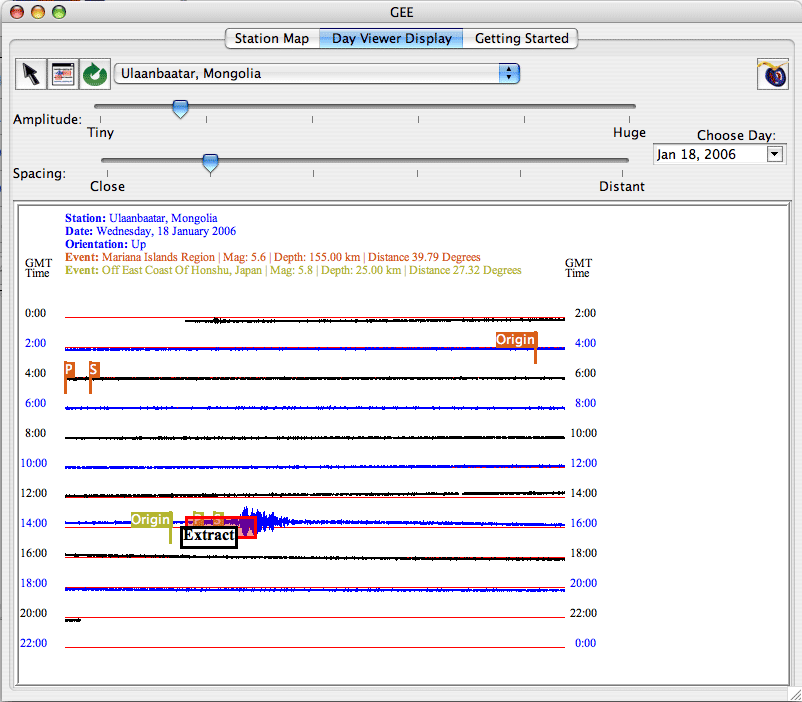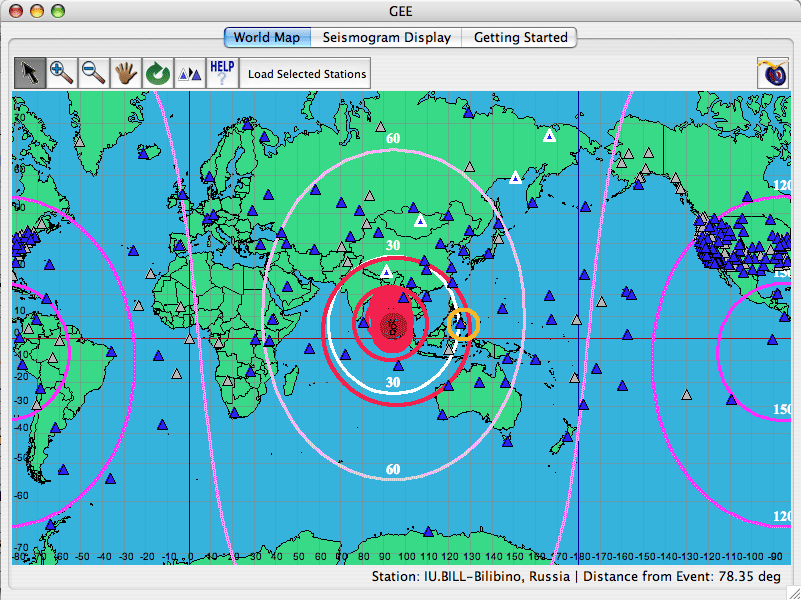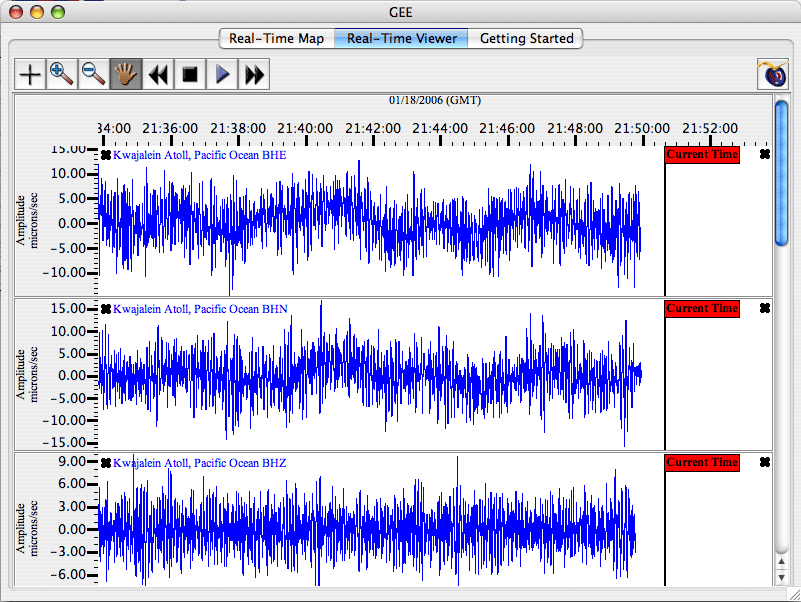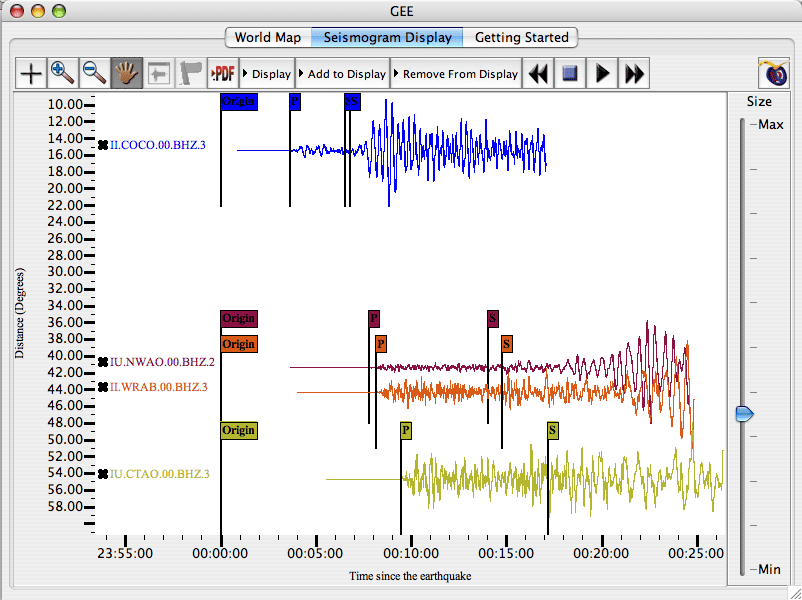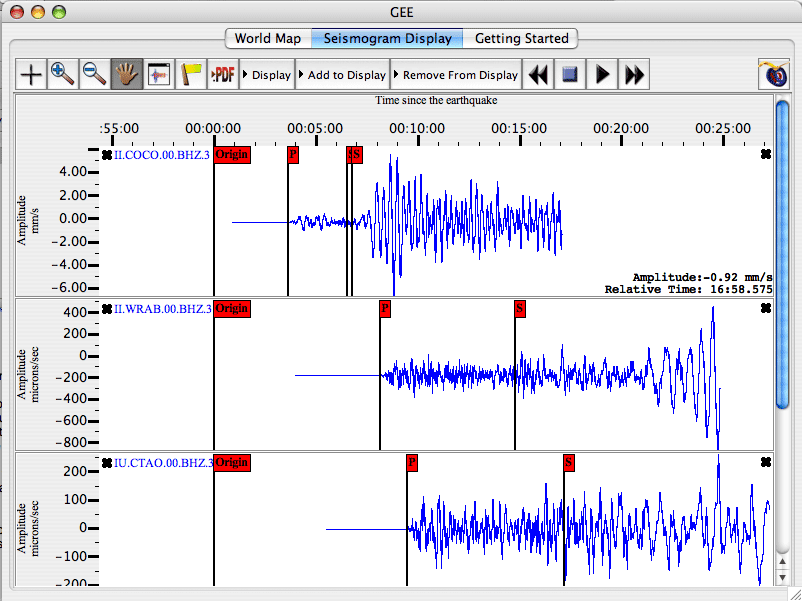 Download
Windows"XP or later" : Installer (52 MB)
Mac OS X "10.4 or later": Self-mounting disk image (49 MB)
Mac OS X with Oracle Java 1.7 "10.7 or later ": Self-mounting disk image (49 MB)
Unix/Linux : tgz (50 MB)
Copyright © GEE is made possible by the University of South Carolina's Department of Geological Sciences and the IRIS Consortium.
GEE is now an element of Project GEE and is supported by an and NSF ITR grant to USC and the DLESE Program Center. Stay tuned for further developments!