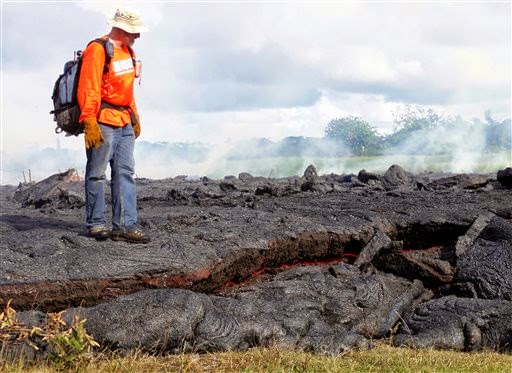 A river of asphalt-black lava that has slowly snaked through unoccupied land for months has burned down a shed on residential property on Hawaii's Big Island.
Lava burned the empty wooden shed Tuesday and came within 200 yards of two homes in Pahoa Village, the commercial center of the island's agricultural Puna district.
Dozens of residents in the rural community have been told they might have to evacuate because of the slow-moving flow.
Meanwhile, officials say an elementary school in the molten stream's projected path will be closed starting Wednesday.
Depending on which side of the flow students live on, they'll either go to a newly built temporary facility or other area schools starting Nov. 7 and 10.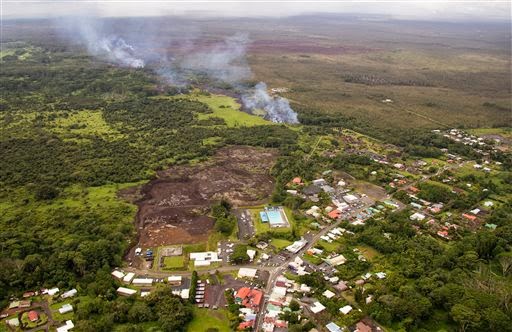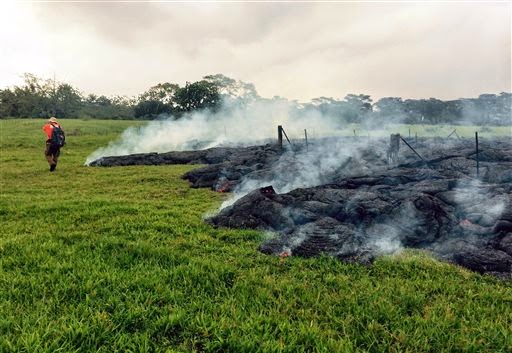 Note : The above story is based on materials provided by  © 2014 The Associated Press. All rights reserved.