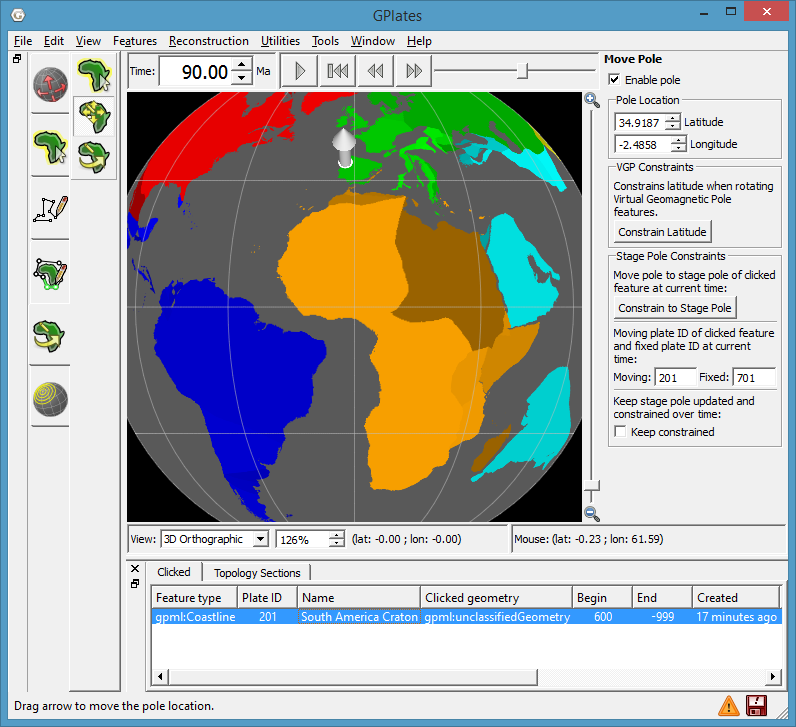 GPlates is desktop software for the interactive visualisation of plate-tectonics.
GPlates offers a novel combination of interactive plate-tectonic reconstructions, geographic information system (GIS) functionality and raster data visualisation. GPlates enables both the visualisation and the manipulation of plate-tectonic reconstructions and associated data through geological time. GPlates runs on Windows, Linux and MacOS X.
GPlates is free software (also known as open-source software), licensed for distribution under the GNU General Public License (GPL), version 2.
Screenshots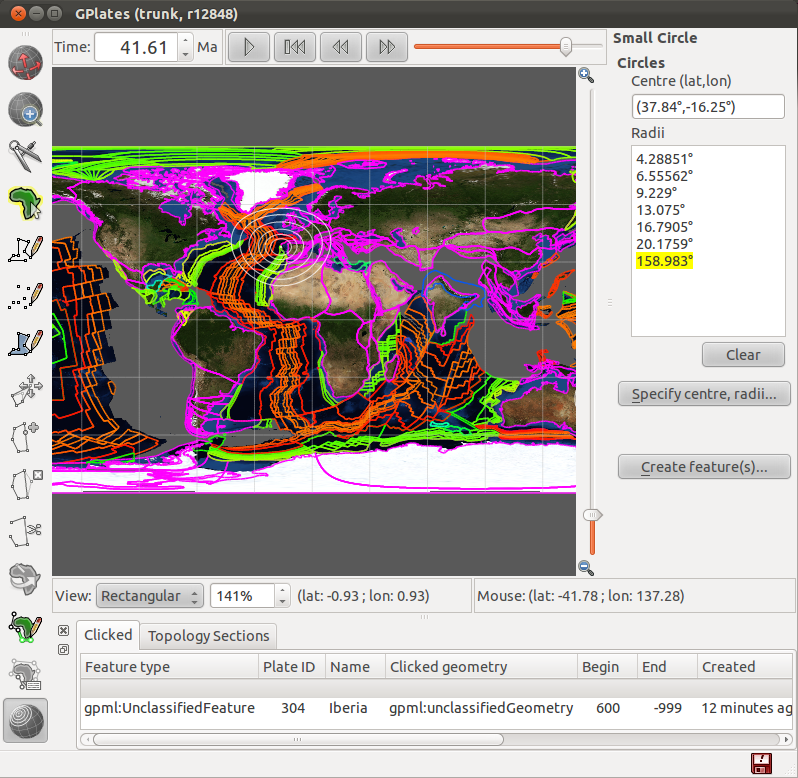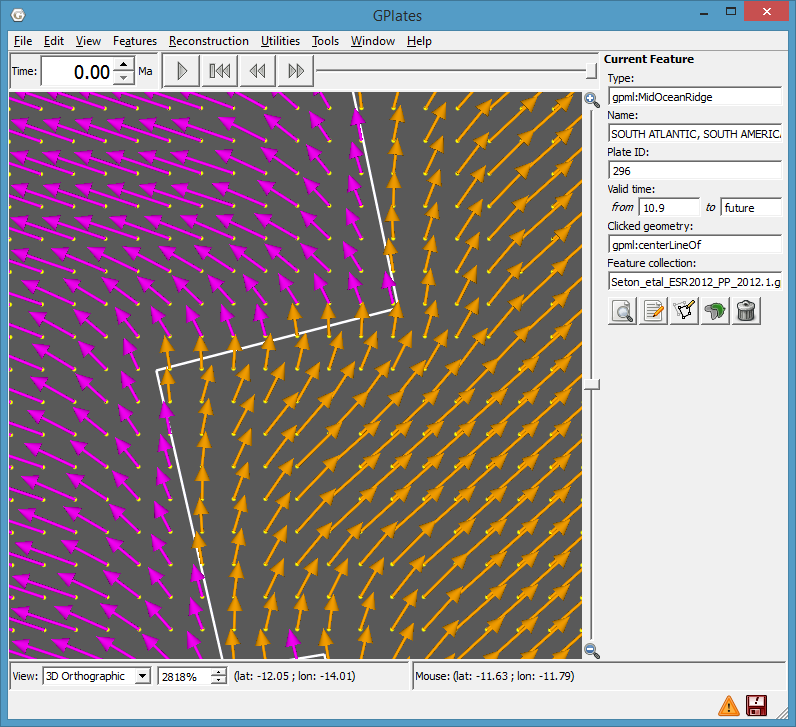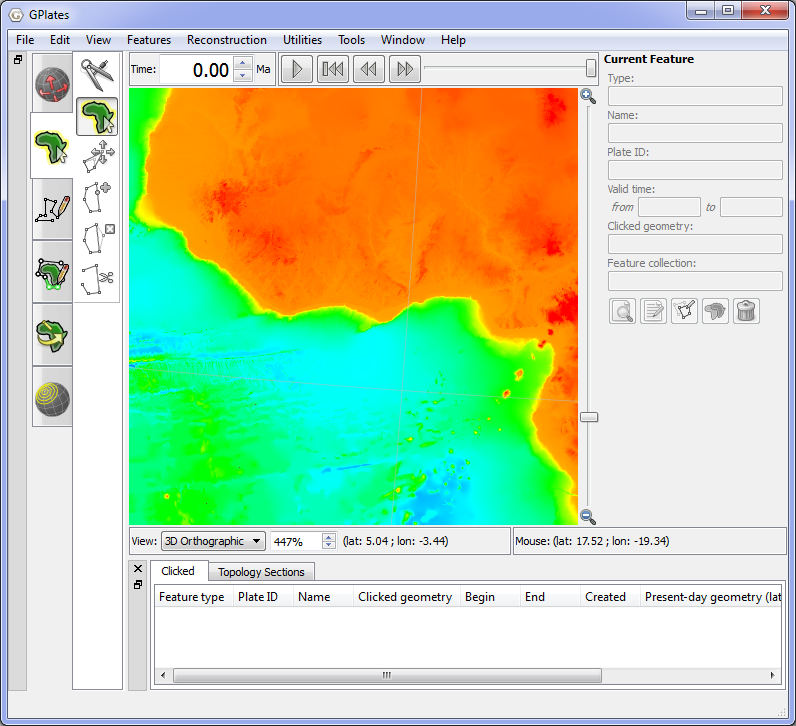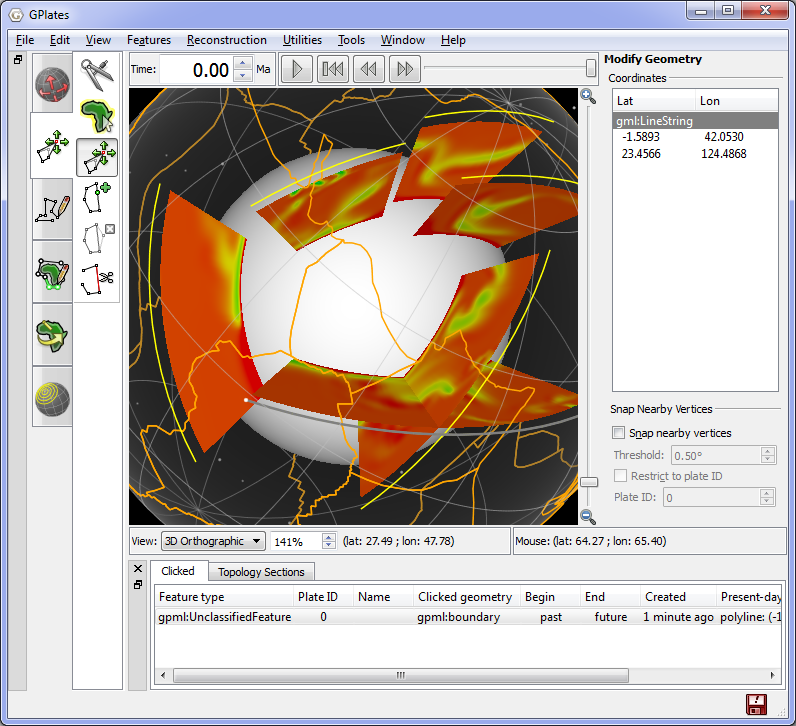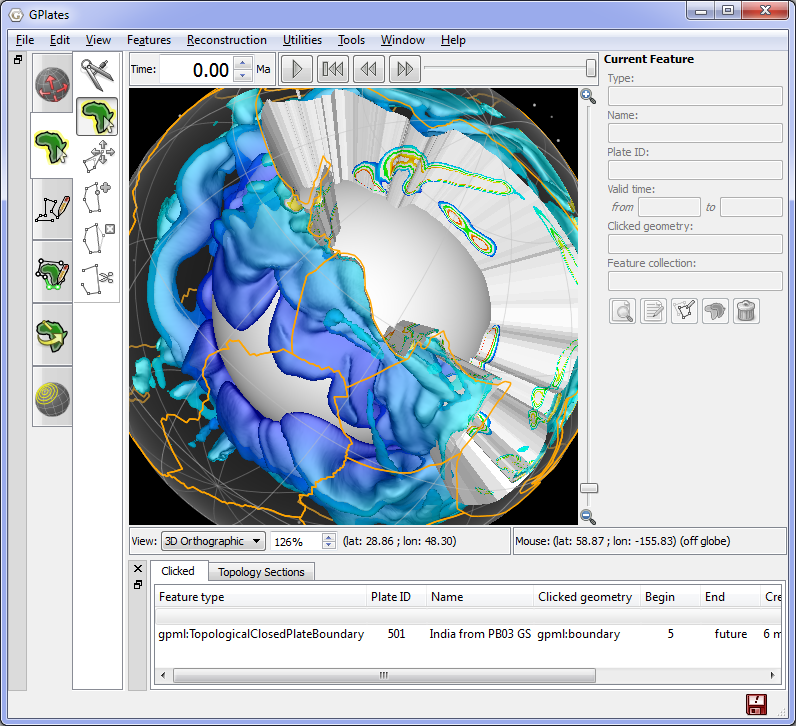 Download
GPlates 1.4 : Download 
GPlates-compatible data : Download
Load data in GPlates
To load the global coastline file and the rotation file in GPlates:
Download each data file and save it to disk.
Pull down the GPlates File menu.
Select the operation Open Feature Collection….
To load a sequence of time-dependent raster images (for example, Bernhard Steinberger's dynamic topography images) in GPlates:
Download the file "dynamic-topography.zip", save it to disk, and unzip it.
Pull down the GPlates File menu and select the operation Import Time-dependent Raster….
Click the Add Directory button.
Choose the "jpg" folder inside the "dynamic topography" folder. (Don't browse into the "jpg" folder; instead, click the folder once to select it, then press the Choose button.)
Choose the Next button of the dialog to finish the import wizard.
Copyright © GPlates