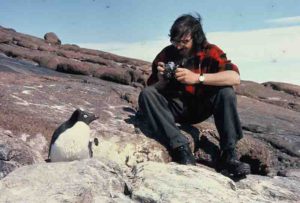 In a ground-breaking first University of New England (UNE) researchers have produced the only fully online human skeleton, propelling a traditionally lab-based science into the digital cloud.
The physical skeleton was gifted by Rowan Webb, a UNE archaeology technician who passed away from cancer in 2010 and who wanted his remains to be used for scientific research.
Inspired by his story, a team of UNE researchers and technical specialists dedicated two years to realise Rowan's aspiration using digitisation and rendering technology only widely available since his death.
UNE Anatomy will begin teaching with the online 3-D models this week.
"Rowan had no idea about the technology that we would have at our disposal, and that it could make his gift available to the whole world so that anybody could learn from him," says UNE zooarchaeologist Dr. Melanie Fillios, who initiated and led the digital project.
"His family and those who knew him say he would be absolutely ecstatic. In a way, he lives on," she said.
The digitisation project using 3-D photogrammetry was only made possible by a team of specialists willing to jump through administrative, legal and funding hoops, and with the support of the Shellshear Museum at the University of Sydney, which kindly provided access to Rowan's physical skeleton.
UNE palaeontology Ph.D. candidate Michael Curry photographed each bone for the project, which has required nothing short of technical perfection.
"In the end I think I took around 30,000 photos of Rowan's skeleton to get the most detailed images we could. It's taken almost a year to take those images, reconstruct them and tweak them so they're showing exactly what we want to see," Mr Curry said.
And Mr Curry's photography work was just the start of the digitisation process. Weeks of photography were followed by over a year spent creating and refining 3-D models from the images.
"We also needed to find a stable, publicly accessible digital platform, consider storage of the models and photos and prepare the metadata," he said.
The new digital resource will be used for the first time in UNE's zooarchaeology unit this year, but will also be available as a resource for anyone with an internet connection anywhere in the world.
"Rowan's skeleton will be used to teach the critical skill of human bone identification across a range of applications, from introductory human anatomy to forensic work," Dr. Fillios said.
"We're looking into cross-disciplinary collaborations with UNE's rural criminology units, and potentially offering short courses to benefit the Australian Federal Police (AFP), using Rowan's skeleton to teach the basics of bone identification. But the sky is the limit for its possible uses," she said.
UNE archaeologist Associate Professor Peter Grave describes the work as "absolutely cutting-edge".
"I think we got the jump on the technology by about six months, thanks to Melanie's initiative. Others are starting to catch up, so our current focus is to now develop applications for Rowan's virtual skeleton in a learning and research environment," he said.
As the appetite for online learning grows, 3-D models made available online are becoming an essential teaching resource. The UNE Archaeology team hopes their growing collection of online 3-D digital models will one day become part of a worldwide, freely accessible resource for teaching and research to benefit a range of disciplines.
"We think it's important these resources are publicly available," Dr. Grave said.
"We'd like to have a database that crosses disciplinary boundaries, where all universities and museums can pitch in to contribute models into the public sphere where it can be used for research worldwide."
View the cranium here: https://une.pedestal3d.com/r/PQZbmruz05
Note: The above post is reprinted from materials provided by University of New England.