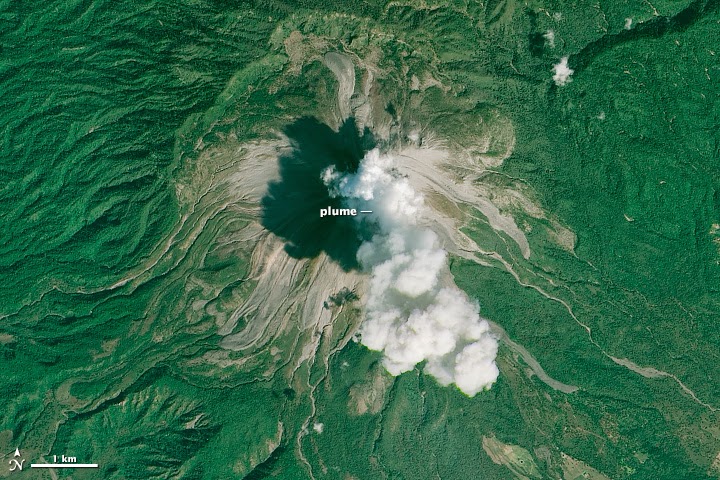 Colima Volcano, one of Mexico's most active, is at it again. The Operational Land Imager (OLI) on Landsat 8 captured this natural-color view of an ash plume from Colima on February 8, 2015.
Prior to this image on February 5, ash was reported to have reached an altitude of 7.9 kilometers (26,000 feet). The occurrence of lava-block avalanches decreased by late February, but residents were still warned to remain at least 5 kilometers away from the volcano.
Video of the eruption that includes footage of the eruption from February 4-9, 2015, can be viewed
here.
Download large image (3 MB, JPEG, 2000×2000)
References and Related Reading
Global Volcanism Program, Smithsonian Institution (2015) Colima. Accessed February 23, 2015.
The Telegraph (2015, February 12) Watch: Moment Colima volcano erupts in Mexico. Accessed February 23, 2015.
Note : The above story is based on materials provided by Earth Observatory.