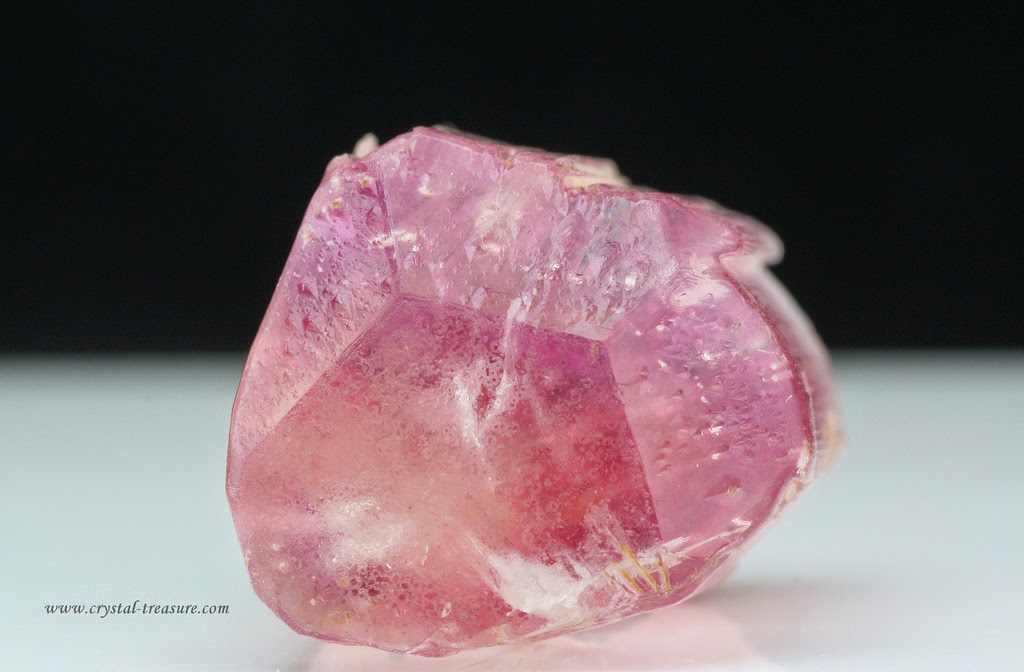 Chemical Formula: KNa2B3Si12O30
Locality: From Mont Saint-Hilaire, Quebec, Canada.
Name Origin: Named for the Poudrette family, operators of the quarry where type material was discovered.
Poudretteite is an extremely rare mineral and gemstone that was first discovered as minute crystals in Mont St. Hilaire, Quebec, Canada, during the 1960s. The mineral was named for the Poudrette family because they operated a quarry in the Mont St. Hilaire area where poudretteite was originally found.
History
Discovery date : 1987
Town of Origin : MONT SAINT-HILAIRE, ROUVILLE CO., QUEBEC
Country of Origin: CANADA
Physical properties
Hardness : 5,00
Density : 2,51
Color : colorless; pale pink
Luster : vitreous
Streak: white
Break : conchoidal; splintery
Cleavage : NO
Photos: