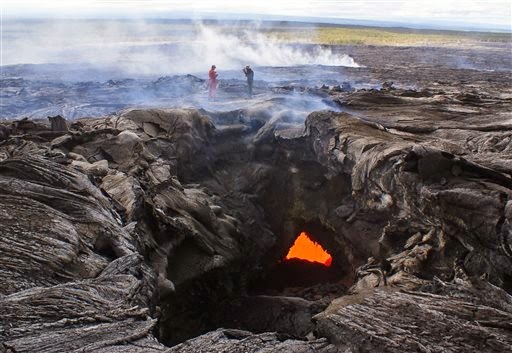 New photos from the U.S. Geological Survey's Hawaiian Volcano Observatory give a glimpse into the hazardous work scientists undertake to monitor lava that's threatening to cross a major highway.
Photos taken this week include a shot of a geologist wearing protective clothing using a radar gun to measure the speed of lava flowing from Kilauea volcano. His measurements help Hawaii County Civil Defense officials prepare the lava, which the observatory estimates could cross the Puna district's Highway 130 in about 13 days.
Observatory spokeswoman and geologist Janet Babb explains that those in her field have a fascination with the wonders of volcanos, but their hearts are heavy when they see the lava approach critical infrastructure and affect people's lives.
County spokesman Kevin Dayton says the community is grateful for the geologists.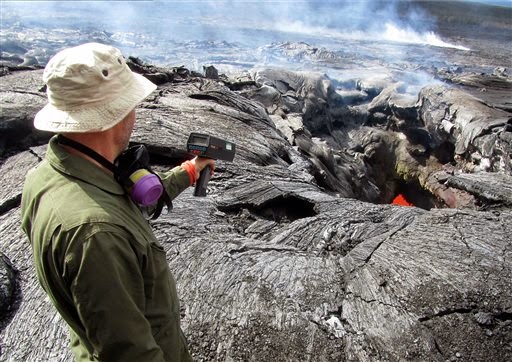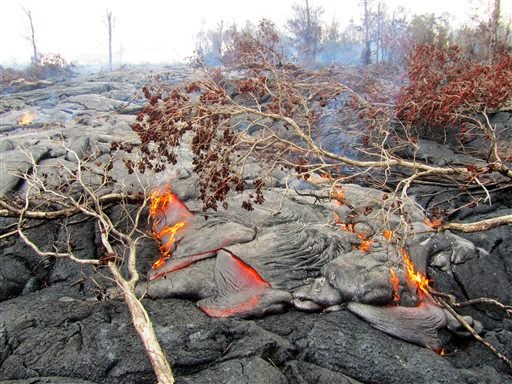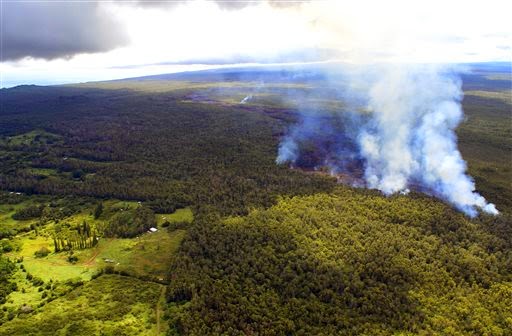 Note : The above story is based on materials provided by © 2014 The Associated Press. All rights reserved.