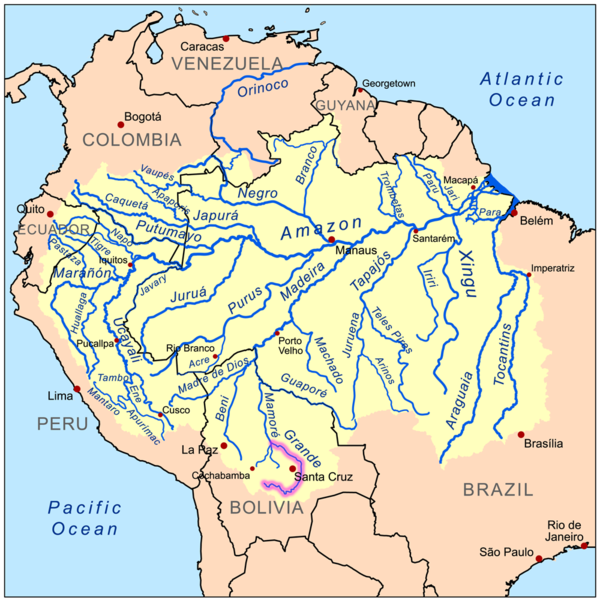 The Río Grande (or Río Guapay) in Bolivia rises on the southern slope of the Cochabamba mountains, east of the city Cochabamba, at 17°26′11″S 65°52′22″W. At its source it is known as the Rocha River. It crosses the Cochabamba valley basin in a westerly direction. After 65 km the river turns south east and after another 50 km joins the Arque River at 17°42′10″S 66°14′45″W and an elevation of 2.350 m.
From this junction the river receives the name Caine River for 162 km and continues to flow in a south easterly direction, before it is called Río Grande. After a total of 500 km the river turns north east and in a wide curve flows round the lowland city of Santa Cruz.
After 1.438 km, the Río Grande joins the Ichilo River at 15°48′09″S 64°43′47″W which is a tributary to the Mamoré.
Note : The above story is based on materials provided by Wikipedia