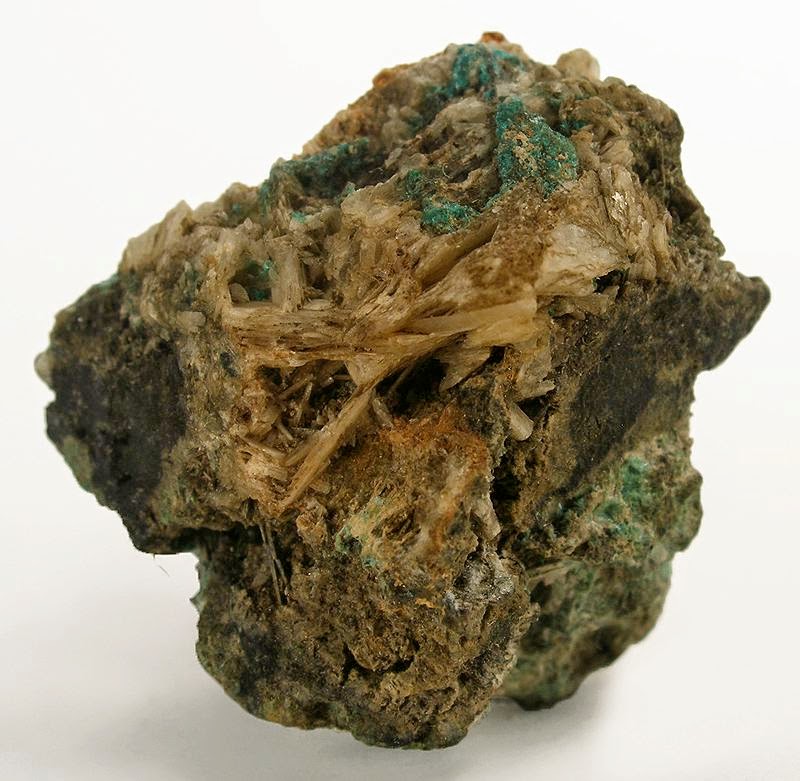 Chemical Formula: Pb2(SO4)O
Locality: Susanna Mine, Leadhills, Lanarkshire, Scotland.
Name Origin: Named for the locality
Lanarkite is a mineral, a form of lead sulfate with formula Pb2(SO4)O. It was originally found at Leadhills in the Scottish county of Lanarkshire, hence the name. It forms white or light green, acicular monoclinic prismatic crystals, usually microscopic in size. It is an oxidation product of galena.
History
Discovery date : 1832
Town of Origin : MINE SUSANNA, LEADHILLS, LANARKSHIRE
Country of Origin : ECOSSE
Optical properties
Optical and misc. Properties : Transparent to Translucent
Refractive Index: from 1,92 to 2,03
Axial angle 2V : ~60°
Physical Properties
Cleavage: {201} Perfect, {401} Indistinct, {201} Indistinct
Color: Greenish white, Gray, Gray white, Yellow, Light yellow.
Density: 6.92
Diaphaneity: Transparent to Translucent
Fracture: Flexible – Flexible fragments.
Hardness: 2-2.5 – Gypsum-Finger Nail
Luminescence: Fluorescent, Long UV=yellow.
Luster: Adamantine – Resinous
Streak: white
Photos: