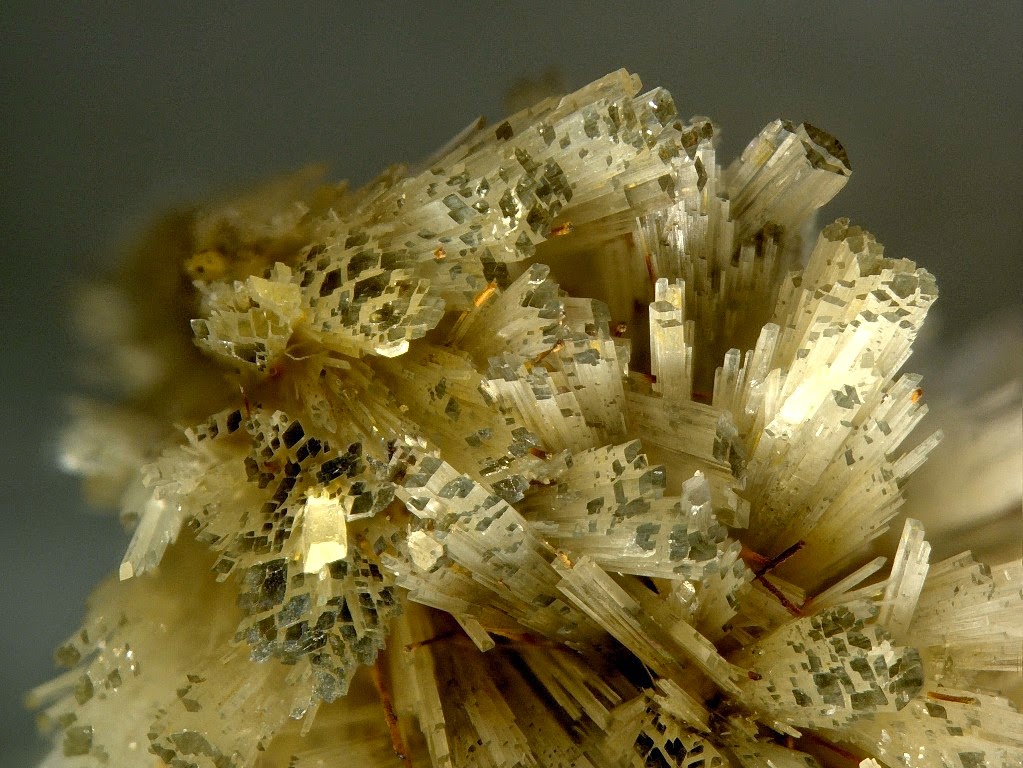 Chemical Formula: Na2ZrSi6O15 · 3H2O
Locality: Narsarsuk in the Julianehaab district, southern Greenland.
Name Origin: From the Greek "ELPIS" = hope, in allusion to the hope of finding another mineral in the layer
Elpidite is in the long list of unusual mineral that come from agpaitic pegmatite rocks. Agpaitic pegmatite intrusions are unusual igneous rocks that are high in alkaline metals (such as sodium) and poor in silica. These intrusions also contain a large number of unusual elements such as zirconium. Elpidite was first discovered at Narsarsuk, Greenland, from where the first specimens were described in 1932.
Physical Properties
Color: Brown, Colorless, Yellow brown, White, Light red.
Density: 2.54
Diaphaneity: Transparent to translucent
Fracture: Brittle – Generally displayed by glasses and most non-metallic minerals.
Habit: Fibrous – Crystals made up of fibers.
Hardness: 7 – Quartz
Luminescence: Fluorescent, Short UV=yellow-green, Long UV=yellow-green.
Luster: Vitreous (Glassy)
Streak: white
Photo :